Articles
Evaluation of the changing urban soundscape in Turkey during Covid-19 pandemic through online survey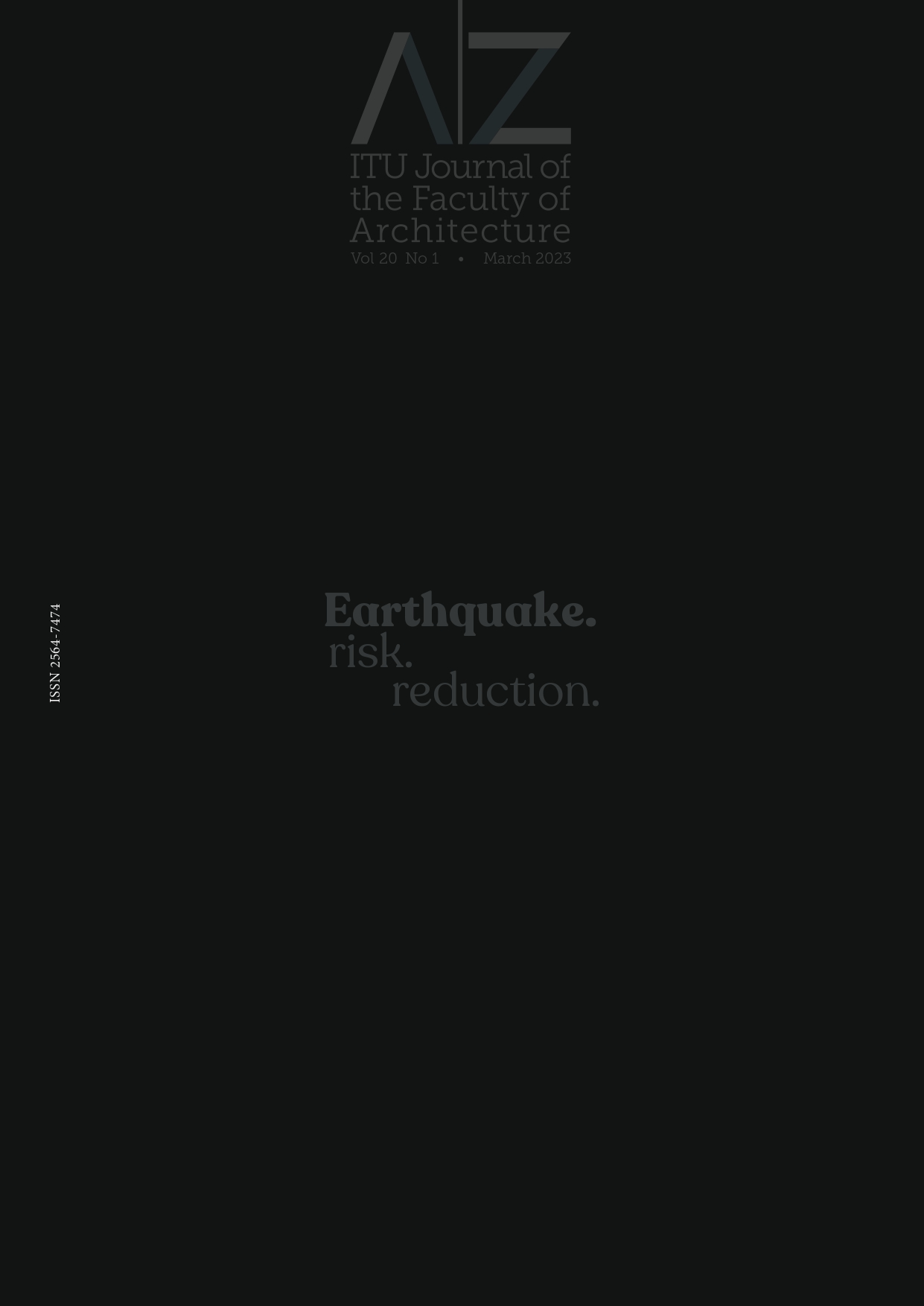 Published 2023-03-30
Keywords
Covid-19

,

Soundscape

,

Urban acoustic environment

,

Changing acoustic environment.
How to Cite
GÖK TOKGÖZ, Özlem, DOĞAN İŞERİ, H. A., & ÖZÇEVİK BİLEN, A. (2023). Evaluation of the changing urban soundscape in Turkey during Covid-19 pandemic through online survey. A|Z ITU JOURNAL OF THE FACULTY OF ARCHITECTURE, 20(1). https://doi.org/10.5505/itujfa.2022.27136
Abstract
The disease caused by the virus named Covid-19 and declared as a pandemic has shortly spread worldwide. Measures taken during the pandemic has exceedingly affected the acoustic environment of the cities. Sounds are a part of the huma activities in the cities; therefore, they contain information regarding city life. It is possible to understand the positive or negative impacts of the pandemic on social life by analyzing the acoustic life throughout the process. Within the scope of the study, the impacts of the changing social life in Turkey on the city acoustic were studied physically, socially, and psychologically with the soundscape approach. The study conducted accordingly is designed to understand how the Covid-19 process affected the urban soundscape. For this reason, the focus was on the answers given to the participants on their level of pleasantness with the acoustical environment before and during the pandemic, the change in the sound sources they heard, and the sounds they were pleased to hear during the pandemic. Due to Covid-19 restrictions, the study was conducted by using an online Internet survey with 690 participants across Turkey. In addition to the cities with high participation in the study and a general evaluation was made. At the end of the study, it was seen that the change in sound environment pleasantness was more pronounced, especially in the cities of high population density. In general, the audibility of nature-based sounds increased and nature-based sounds were found to be pleasing during the pandemic.