Articles
The archetypes of landscape and sustainable design in the ksar of Kenadsa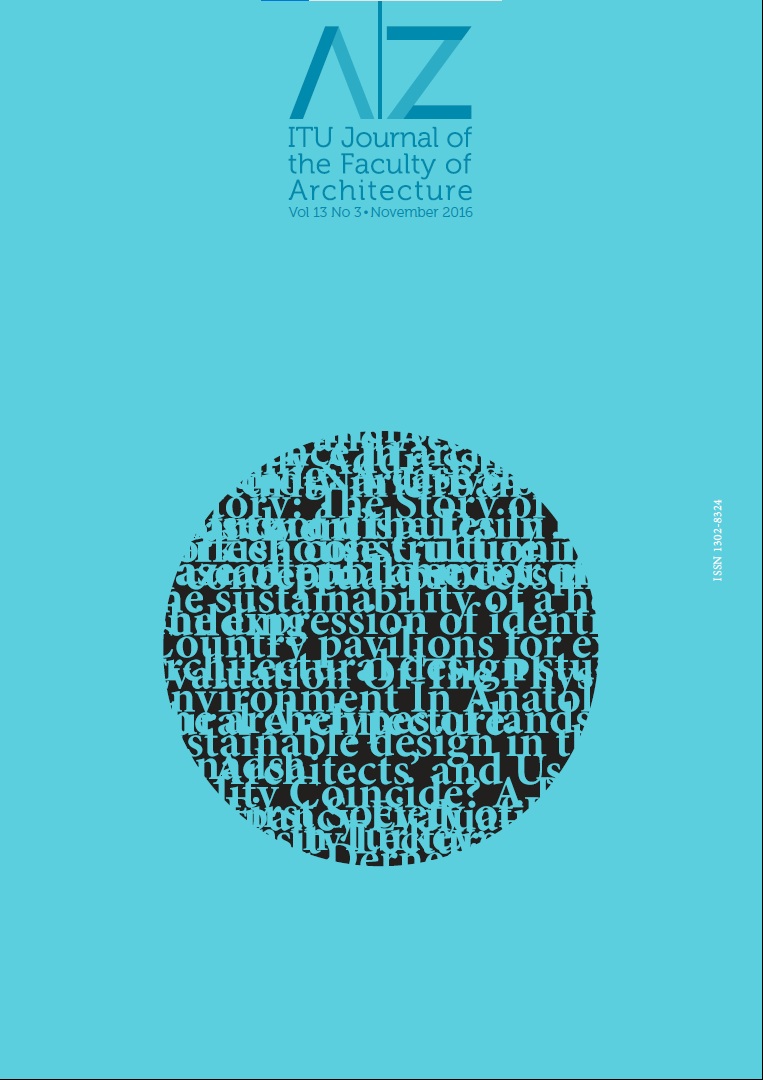 Published 2016-12-09
Keywords
Ecosystem

,

Ksar

,

Landscape

,

Socio-cultural

,

Vernacular architecture.
How to Cite
Layachi, A. (2016). The archetypes of landscape and sustainable design in the ksar of Kenadsa. A|Z ITU JOURNAL OF THE FACULTY OF ARCHITECTURE, 13(3), 79–91. https://doi.org/10.5505/itujfa.2016.05657
Abstract
The ksour are ancestral cities of the desert; they represent an inestimable source of reference with their ingenious durable architectures. They are charged with specifically local signs and paradigm that reflect a socio cultural and an ecosystemic context, and a singular landscape. Thus, the architect is confronted with these designs with which he can choose to refer to or not. Consequently, which resources do these ksour represent for the Saharan architectural culture? This article is a synthesis of a fieldwork carried out during the preparation of a thesis which questions the future of the ksour. It is the result of several surveys, investigations and interviews conducted during the period between 2012 and 2015 in the Kenadsa city. In this context a multitude of investigations approaching the anthropological aspect were committed. This approach is characterized by the research of the elements of the conceptual originality of the ksour and their future, in relation to cultural, ecosystemic and landscape dimensions. To sieze the importance of these aspects, we propose to undertake a reading about the conception of the ksar of Kenadsa regarding these three dimensions. As a conclusion, we say that the ksour represent perfect archetypes for the conception of sustainable architecture that is specific to the Algerian Sahara. The lessons, which we can learn, refer to the inspiration of the local socio-cultural values, harmonious integration with the ecosystem, respect for landscape of the site, the use of local building materials and the urban architectural composition that is suitable to the microclimate.