Articles
An interdisciplinary urban furniture design model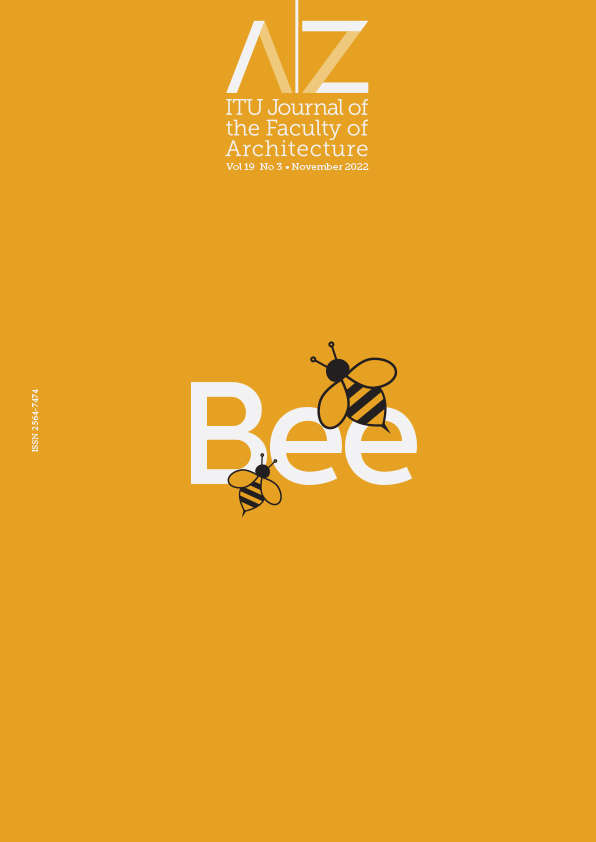 Published 2022-11-06
Keywords
Urban furniture design

,

Interdisciplinary design model

,

Furniture design criteria

,

Cluster analysis.
How to Cite
Serdar KAYA, H., ERDEM KAYA, M., SERDAR YAKUT, E., ÇİÇEK, M., & GÜLER TOZLUOĞLU, E. (2022). An interdisciplinary urban furniture design model. A|Z ITU JOURNAL OF THE FACULTY OF ARCHITECTURE, 19(3), 721–740. https://doi.org/10.5505/itujfa.2022.92979
Abstract
Urban furniture is a multifaceted object shaped by several factors such as user needs, social structure, urban pattern, geographical characteristics, economy, technology, and material. As an interface connecting user to the city, urban furniture contributes to the construction of an urban identity, have placemaking power and support public activities. Although the urban furniture is subject to design in different disciplines, multidisciplinary studies to urban furniture design are very limited and the definition and range of urban furniture is not clear. Buildings such as kiosks are evaluated as urban furniture by decision makers such as municipalities who mostly expect design alternatives without defining clear design expectations or evaluation criteria. This research proposes a multidisciplinary model to urban furniture design as an analytical design method. The proposed model has three stages before furniture design: "defining and evaluating design criteria", "Classification of urban furniture based on the criteria scores" and "Creating urban furniture design matrix combining criteria evaluation, furniture clusters, local characteristics, and summarize design concept, keywords, form and material characteristics for furniture design". Based on this model, a design matrix for Ordu city is prepared and one of urban furniture design example is presented here. 10 main and 84 sub-criteria graded based on 30 furniture types via interdisciplinary workshop with 16 professional participants. This research reveals that differences in the urban furniture design approaches and evaluation criteria of different disciplines exist. The proposed model integrates multi-disciplinary approach, local characteristics, furniture clusters which is a new classification based on criteria scores.