Articles
Using overlapping fields in design-build assignments to retrieve the architectonic situation in architecture schools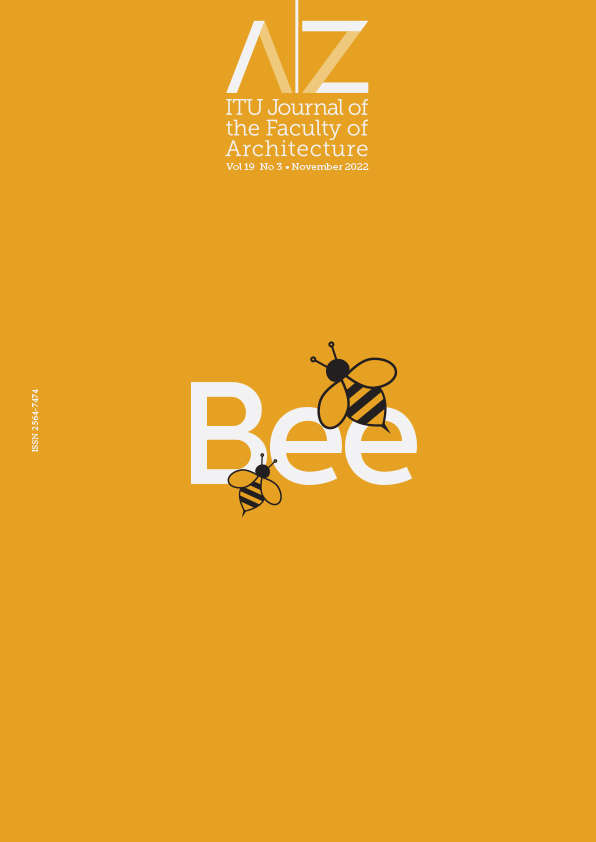 Published 2022-11-06
Keywords
Architectonic

,

Architectural education

,

Material affordance

,

Structure patterns

,

Thought-practice.
How to Cite
Mehdi Ghayem MAGHAMI, H. P., & Khaki GHASR, A. (2022). Using overlapping fields in design-build assignments to retrieve the architectonic situation in architecture schools. A|Z ITU JOURNAL OF THE FACULTY OF ARCHITECTURE, 19(3), 651–669. https://doi.org/10.5505/itujfa.2022.79923
Abstract
Architects are seeking to bridge the design-construction divide. This approach, which seeks to retrieve the situation in which there is no distinction between design and construction, attempts to address an integrated educational pedagogy by linking origins and providing opportunities and challenges for undertaking thought-practice tasks. To accomplish this integration, the article investigates the usage of an overlapping field with architecture in design-build projects. Architecture and intertwining have a same background. This action research analyzes the experience of exploiting their overlap in designing and building a light awning at Yazd University in Iran's architecture school. The methodology includes analyzing the lived experience of freshmen (N = 24) through pictures, memoranda, and observations and comparing it to secondary feedback from alumni (N = 24) obtained via questionnaire. As found, analogy-based journeys to the intersections provide architectural decision-making situations like material selection, structural pattern recognition, manufacturing concepts, and a holistic viewpoint for component arrangement. Similarity exists when two fields have at least one function, behavior, or structure in common. In this study, structure serves as a strong junction at the form and concept level. This approach guides the experience of the aimed situation, named "architectonic situation," which is context-sensitive and attempts to provide a comprehensive image to introductory studios. This reality-based approach includes three parts: students, an assignment subject, and a field that overlaps with architecture. It could be recommended to schools that seek to connect with their cultural roots as part of their mission.