Articles
Turkey's modern housing heritage: Apartment buildings and interiors in İzmir, Karşıyaka (1965-1980)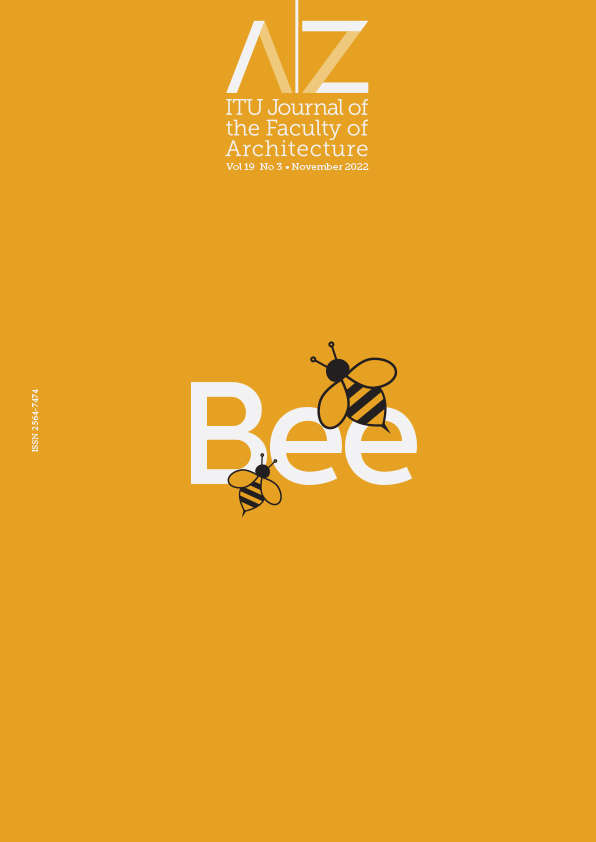 Published 2022-11-06
Keywords
Apartment buildings and interiors

,

Housing architecture

,

İzmir-Karşıyaka

,

Modern architectural heritage

,

Values of modernism.
How to Cite
BALLİCE, G., GÜLER NAKIP, G., PAYKOÇ ÖZÇELİK, E., & AKÇAM, İrem D. (2022). Turkey's modern housing heritage: Apartment buildings and interiors in İzmir, Karşıyaka (1965-1980). A|Z ITU JOURNAL OF THE FACULTY OF ARCHITECTURE, 19(3), 501–519. https://doi.org/10.5505/itujfa.2022.33230
Abstract
Housing architecture clearly reveals lifestyle, social/cultural/political/economic changes, and architectural approaches. The changing needs of society, negligible conservation awareness, and interventions in housing units due to urban renewal policies negatively affect historical continuity and permanence. It is therefore important for conducting multi-layered studies on the analysis and documentation of housing architecture and interiors, which are representative of the period. The aim of this paper is interpreting modern architecture through housing heritage and analysing the architectural features, residential life proposals, and modernist design approaches of selected interior spaces. In this context, Karşıyaka, İzmir, which has a qualified housing stock on the subject and is in danger of losing its current housing stock in a rapid transformation, has been determined as a case area. Within the scope of this paper, the modernist architectural features, and interior practices of four apartment buildings built between 1965-1980 in Donanmacı District have been revealed. The selected time range was identified to include periods that are important for Turkey's housing architecture - the periods of rapid development and modernization. The method includes literature review, sample identification, photography shooting, archive scanning, transferring data to digital media, and data analysis. The analysis which contains the facades and common areas of the apartments and plan schemes, and interior features of the flats has enabled the interpretation of design culture and the revival of apartment buildings as modern housing heritage values. Written and visual documentation of the apartments and interiors made the effects of the modernization process more visible and permanent.