Articles
Daylighting and architectural concept of traditional architecture: The Tongkonan in Toraja, Indonesia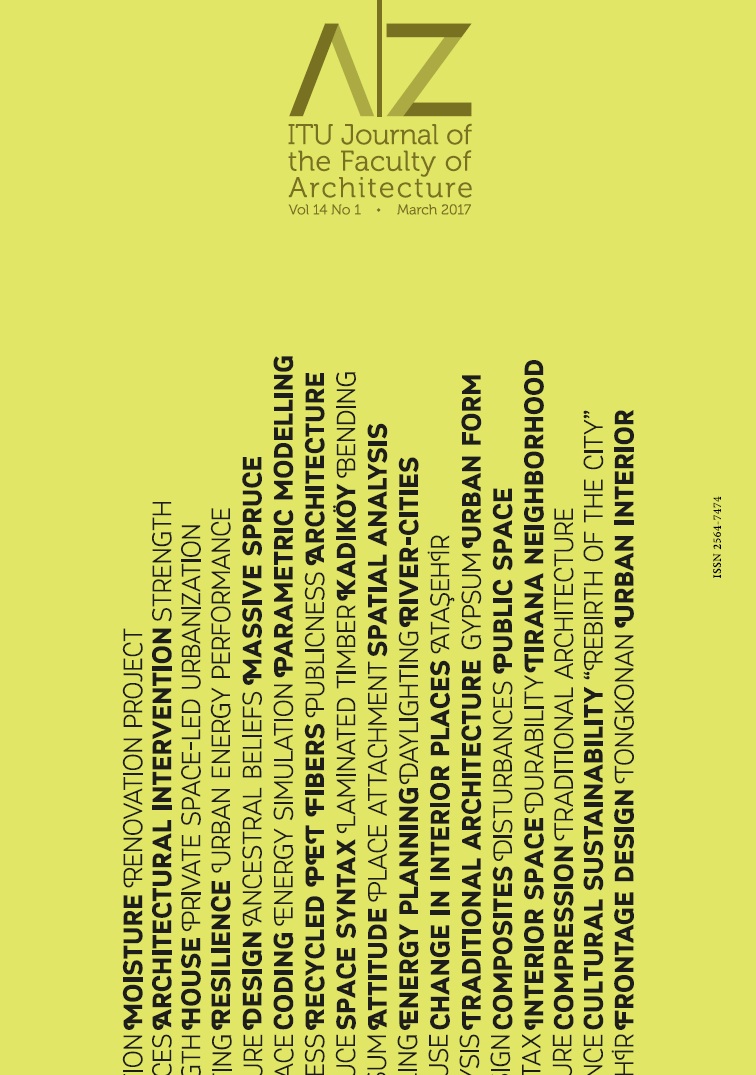 Published 2017-04-17
Keywords
Traditional architecture

,

Tongkonan

,

Ancestral beliefs

,

Daylighting

,

Orientation.
How to Cite
Manurung, P. (2017). Daylighting and architectural concept of traditional architecture: The Tongkonan in Toraja, Indonesia. A|Z ITU JOURNAL OF THE FACULTY OF ARCHITECTURE, 14(1), 111–126. https://doi.org/10.5505/itujfa.2017.65487
Abstract
Indonesia has more than three hundred tribes distributed in various islands where each tribe is divided into several traditions, and this means Indonesia has hundreds of traditional architecture. One of the traditional architecture which has a unique design and a representation of Austronesian style is a traditional house Tongkonan. Tongkonan, built by the ancestors of the Toraja people, is based on their belief which called Aluk Todolo. This belief arranges the orientation of Tongkonan, sun has a great influence in the arrangement of exterior and interior space in Tongkonan. The aim of this study is to find the relationship between the spatial patterns generated through Aluk Todolo belief and the quantity/quality of daylighting obtained based on light measurements and the review of the various theories on daylighting. The method used in this research is quantitative by measuring the quantity of daylight. This is supplemented by a review of theories about Aluk Todolo belief and architecture of Tongkonan within the framework of the theories of daylighting. The results of the research show that although designed by ancestral belief, the architectural design of Tongkonan has already met the rules of daylighting design. The quantity of daylight inside Tongkonan has accommodated the needs of functions and activities. Design of Tongkonan's roof has an important role in optimizing daylight and reducing solar heat and ultraviolet. In conclusion, traditional architecture designed based on Aluk Todolo belief has provided good quality and quantity daylight and can support the functions and activities of the building.