Articles
Changing effect of place on frontage design in the context of cultural sustainability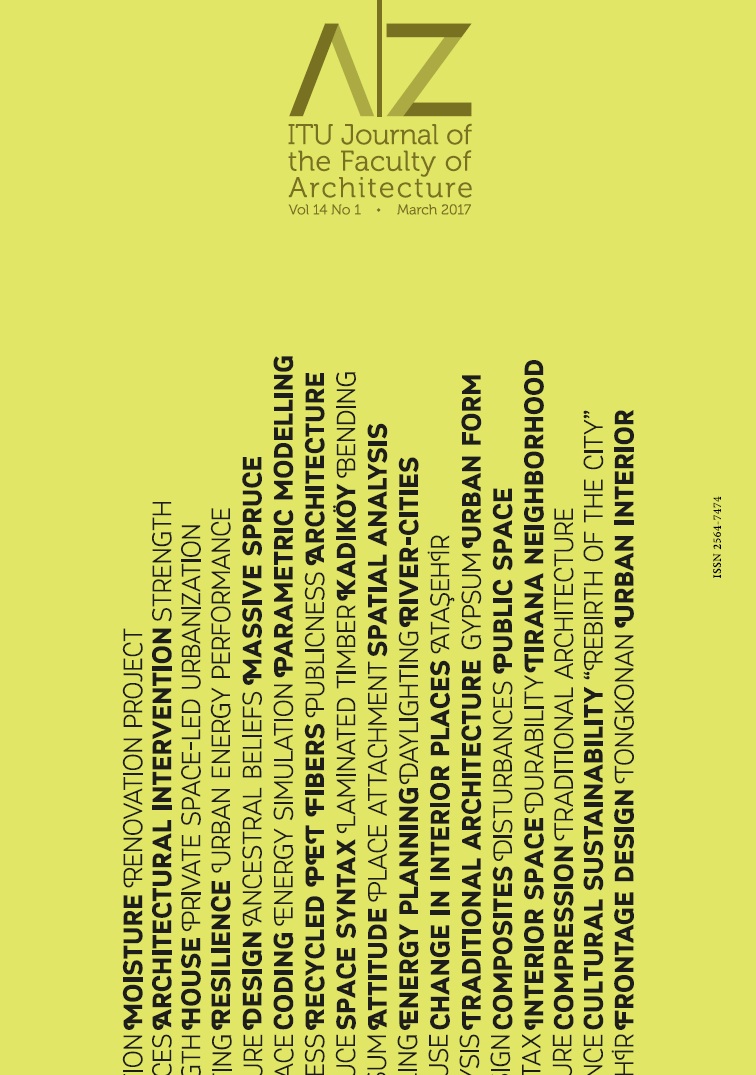 Published 2017-04-17
Keywords
Cultural sustainability

,

House

,

Frontage design

,

Change in interior places.
How to Cite
Ertaş, Şebnem, & Taş, A. (2017). Changing effect of place on frontage design in the context of cultural sustainability. A|Z ITU JOURNAL OF THE FACULTY OF ARCHITECTURE, 14(1), 71–89. https://doi.org/10.5505/itujfa.2017.09797
Abstract
The most important component that forms the values, lifestyle, beliefs, traditions, in short, the whole of the material and spiritual values of a society is culture. Culture is the whole of the things that the human learned, applied and maintained as long as they exist. Culture shows change and sustainability as a result of differentiation of factors which compose the culture. The architecture that is one of the important components that reflect the culture is also affected by this change process. The characteristic features of existing cultural identity in architecture are observed in houses where the daily life is maintained. The functional changes occurred in houses are reflected physically and they mostly affect the frontage construct as well. Thus, the character of the street where the houses are located is also changed. In this context, in study, there was aimed to examine the effect of spatial changes occurred dependent on time on frontage construct in houses where non-Muslim people who were exposed to population exchange and Muslim people who were settled to the houses which were quit after population exchange in the settlement of Sille that is connected to the city of Konya. The effect of time-dependent spatial change of 10 (ten) tiered genuine houses in Haci Ali Aga Street that is the important house settlement in Sille on frontage shaping was examined through the graphics created and physical changes (frontage character) were revealed via functional changes (spatial).